Need a Graphic designer to get to work on a project as soon as possible with a finished result you can be proud of?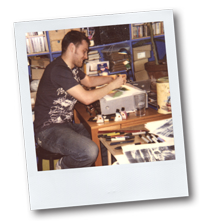 CAREER PROFILE
As a creative designer I have undertaken numerous design assignments for many different clients, giving me a wealth of experience in the creative process. As a result, I am proficient at swiftly realising ideas and design sketches from development stages through to supplying final solutions which clients are proud of.
I have a wide spectrum of design experience including: print, web and motion design, company branding and marketing. I also have good Mac and PC knowledge, skilled in key design computer programs such as Indesign, Photoshop, Illustrator, Dreamweaver, Flash, After Effects, Auto CAD, 3D Studio Max and many more which I use to achieve my design solutions.